About / Vita
Geboren 1961 in Hamburg, wo Sie auch heute die meiste Zeit lebt und arbeitet. Ab 1980 Studium an der Hochschule für Angewandte Wissenschaften Hamburg mit Studienaufenthalt in Rom. 1985 Abschluss mit Diplom in Mode- und Kostümdesign. Ab 1985 bei verschiedenen Publikationen des Axel Springer Verlags als Fotoregisseurin tätig. Zudem Anstellungen in zahlreichen Fernseh- und Filmproduktionen sowie als Kostümbildnerin. Seid 1987 selbständig als freie Künstlerin mit Fokus auf Malerei und Zeichnung.
Sie war an der Gründung verschiedener Künstlervereinigungen beteiligt, unter anderem die Gruppe 'Comoran' an der Sie von 2000 bis 2009 mitwirkte, die 'International Art Friendship' oder das Künstlerinnentrio 'VAS'. Seit 20 Jahren Mitglied im Berufsverband Bildender Künstler in Hamburg, arbeitet Sie seit 2009 in Ihrem Atelier im Künstlerhaus in der Dosenfabrik Hamburg. Seit 1992 stellt Sie regelmäßig im Rahmen von Einzel und Gruppenausstellungen aus. Neben Ihrem Atelier in Hamburg hat Sie ein Atelier in Spanien, wo Sie mehrere Monate im Jahr verbringt. Sie ist verheiratet und hat 3 Kinder.
[ENG]
Born in1961 in Hamburg, (Germany), lives and works in Hamburg and Adsubia (Spain).
From 1980 she studied at the University of Art and Design in Hamburg with a
study stay in Rome. In 1985 she graduated with a diploma in art and fashion
design.
From 1985 she worked for various magazines as art director of photography in the context of an employment for the publishing house Axel Springer. Additionally, she contributed in film and television productions and worked as wardrobe designer.
Since 1987 Sabine Jesse-Kniesel is an independent artist with focus on painting and drawing. She is producing serials of themes using figurative or abstract painting and drawing techniques.
She founded and collaborates in different art groups and communities in
Hamburg. From 2000 to 2009 she belonged to the group "Comoran", later
she founded the artist group "International Art Friendship" and the female trio "VAS". For 20 years she has been a member of the Association of Professional Artist in Hamburg and since 2009 she works in her studio in the house of artists "Dosenfabrik Hamburg". In 1992 she started exhibiting her art at group-shows and solo shows at different art galleries, museums and other institutions of art in Hamburg, Berlin, Frankfurt, Bonn, Nuremberg as well as the United Kingdom, Switzerland, Spain and Portugal. For more than 20 years Sabine Jesse-Kniesel is also working in Spain, where she has got a studio in the little village of Adsubia. She is married and has three children. 
[ESP]
Nacida en 1961 en Hamburgo (Alemania), vive y trabaja en Hamburgo y Adsubia (España).
En 1980 empezó estudios universitarios de diseño de moda y arte en la escuela técnica de arte y diseño en Hamburgo con una estancia de estudios en Roma. En 1985 recibió el diploma. Desde 1985 trabajó para varias revistas como directora de fotografía en el contexto de un empleo para la casa editorial Axel Springer. Además, contribuyó en proyectos cinematográficos y trabajó como directora de vestuario.
Desde 1987 Sabine Jesse-Kniesel es artista independiente con énfasis en pintura. Produce series de trabajos tratando diferentes temas de su entorno propio y del contexto sociocultural, usando técnicas figurativas y abstractas.
Ha fundado y colaborado en varias comunidades y colectivos de artistas en Hamburgo ("Comoran", "International Art Friendship", el trio femenino "VAS"). Desde hace 20 años es miembro de la asociación profesional de artistas en Hamburgo. Trabaja en su propio estudio en la casa de artistas "Dosenfabrik Hamburg".
En 1992 empezó a exponer su arte en galerías, museos y otras instituciones a nivel nacional (Hamburgo, Berlín, Frankfurt, Bonn, Nuremberg) y internacional (Reino Unido, Suiza, España, Portugal).
Desde hace más de 20 años pasa largas estancias en España donde tiene su estudio en el pueblo de Adsubia en la Comunidad Valenciana. Esta casada y tiene tres hijos.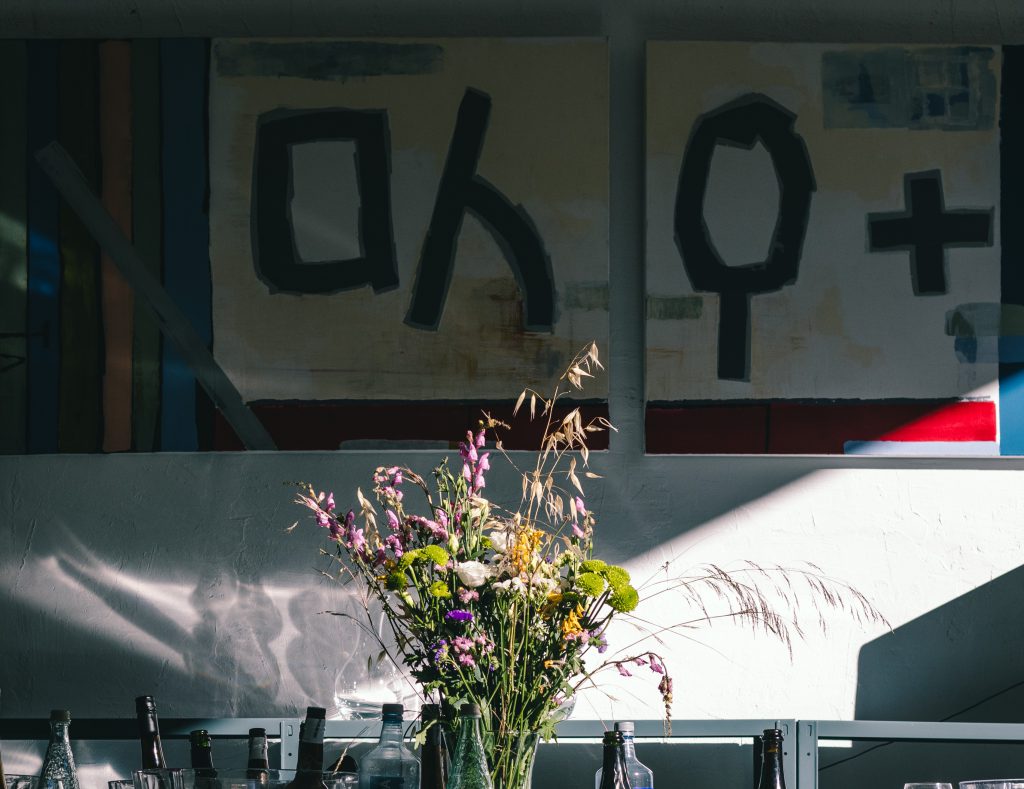 2019 TodA Künstlerhaus, Hamburg, Germany
     Cross-Vision, Pop-up Gallery, Hamburg, Germany
     Cap de Nit, Bodega, Alcalalí, Spain
2018 Corte-Real Gallery, Albufeira, Portugal
     TdoA, Künstlerhaus, Hamburg, Germany
     Homestories Sylt- Westerland, Germany
2017 TdoA, Künstlerhaus Hamburg, Germany
     Adsubian-Gallery, Adsubia, Spain
     Art & Design Gallery Sylt, Germany
2016 Xpon-art Gallery, Hamburg, Germany
     Gallery Studio36 Exeter, Exeter, England
     Homestories Gallery, Sylt, Germany
     Gallery-Chaco, Hamburg, Germany
2015 Xpon-art Gallery, Hamburg, Germany
     TdoA, Künstlerhaus, Hamburg, Germany
2014 Kunstgalerie Langelohstraße 16, Hamburg, Germany
     Xpon-art Gallery, Hamburg, Germany
     Centro Cultural, Adsubia, Spain
     TdoA, 20 Jahre Künstlerhaus Dosenfabrik,Hamburg, Germany
2013 Kunstbleibe, Hamburg
     Hotel de Rome, Berlin 
2012 Homestories Gallery, Sylt
2011 Village, Worpswede 
     Fabrik der Künste, Hamburg
2010 Galerie Dr. Meyer, Hamburg
     Kaamphus, Kampen Sylt
     Frauenmuseum, Bonn
2009 Galerie CHACO, Hamburg
2008 Kunstverein Westerland, Sylt
     Galerie Juraschek, Winsen
2007 Gemeischafstausstellung Ravenburger, Hamburg
     Prolinguis, Hamburg
2006 Galerie Elbchaussee, Hamburg
     Kaamp-Hüs, Kampen/Sylt
     Martens und Partner, Hamburg
2005 Galerie im Elysee, Hamburg
     Galerie CHACO, Hamburg
     Unternehmen Schroeder, Hamburg
     Tapitas, Kunstraum Veddel, Hamburg
2004 Umweltbank, Nürnberg
     Kunstgänger, Kunst im öffentlichen Raum, Hamburg
     Galerie CHACO, Hamburg
2003 Rathaus Rellingen, Rellingen
     Unternehmen Martens&Partner, Hamburg
2002 Galerie Langelohstraße, Hamburg
     Galerie Georgi, Hamburg
     Kunst zwischen den Fährhäusern, Bergedorf
     Galerie CHACO, Hamburg
     Artship, englisch-deutscher Austausch, Hamburg
2001 Prolinguis, Hamburg; Galerie Georgi, Hamburg
     Gallery at Hayfarm, Clouscester, England
2000 Verlagshaus Milchstraße, Hamburg
     Galerie CHACO, Hamburg
     Umweltbank, Nürnberg
     Galerie Keitum, Sylt
1999 Landtag Kiel, Kiel
1998 Lichthaus Hamburg
     Down-town, Hamburg
1997 Galerie Spektrum, Bern,Schweiz
1996 Galerie MK, Hamburg
1995 Q-Handel, Hamburg
1994 Galerie MK, Hamburg
     Galerie Auerbach, Berlin
1993 Galerie im Funkeck, Frankfurt
1992 KdW, Hamburg